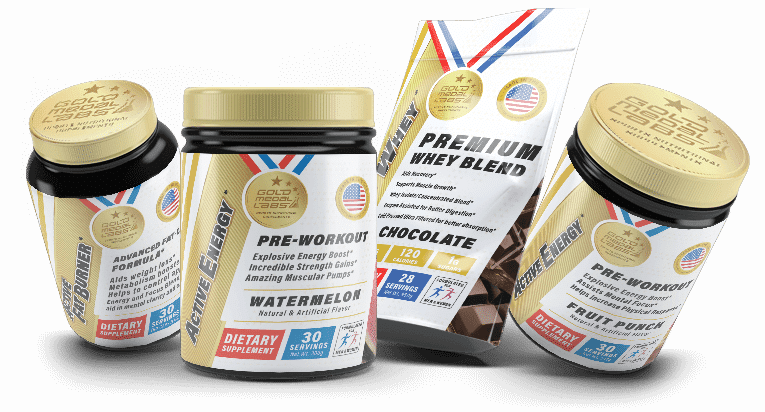 Train insane or remain the same
Do you want to be better than the rest? #traininsane #gml #goldmedallabs
Supplements for your body, mind and soul.
This fat burner works! Can't wait to see my results in a month!
Make Muscles Not Excuses!
True champions are willing to sacrifice. Forget the excuses.
I was having some digestive issues & a bit of pain from diverticulosis. The digestive issues went away and haven't returned after taking the capsules on a regular basis.
If you're looking for a complete, natural, and healthy supplement line, you've come to the right place. We have everything from protein powders, pre-workouts, and weight loss pills to probiotics. Our products are lab-tested and formulated to meet your needs.
If you have a fitness goal, you should be taking Gold Medal Labs supplements. Gold Medal Labs products are the best because they work, and they can be an integral part to give you the results you want. They might cost more than a generic or mass produced brand, but they are worth it.
Our products have produce results, including helping all of our satisfied customers gain muscle, lose fat, and be overall healthy.